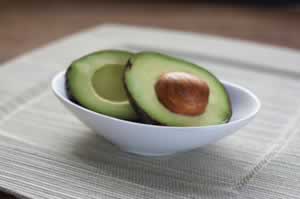 There are few things as simple as a Avocado Crostini as an appetizer.  Avocado toast has become a staple breakfast in my house, so I thought why not add some extra elements to it and put it out as an appetizer? Turns out it was a big hit!
This recipe isn't so much of a recipe, but rather a list of steps to build the perfect avocado crostini.  The order of the assembly is key, as you want your taste buds to register each ingredient one by one.  Simplicity in taste.  Here's how you do it:
Step One – Make the Crostini
Slice your baquette into 1/4 inch slices.  Brush with olive oil, add some salt and pepper and bake at 350 degrees for about 15-20 mins, turning once.  This is pretty basic, but incredibly easy to mess up.  Don't burn them!  Martha Stewart has a simple recipe here if you are more comfortable following step by step. If you want to be REALLY fancy, make your own baguette.  Trust me, it's easier than you think.  Learn how here.
Step Two – Prepare the Avocado
The key to this step is finding the perfect avocados.  Not overly ripe, but just ripe enough.  You can squeeze the avocado to tell.  It should be firm, yet will yield to slight pressure. Cut the avocado and remove the flesh.  I like to score the flesh into cubes and then scoop out with a spoon.
Step Three – Prepare the Toppings
To me, the best avocado crostini is made with fresh, plain avocado.  This is no time to whip it into your best guacamole!  The flavour from this dish comes from the toppings.
*a spread – you can use mayonnaise, butter or a delicious chutney such as mango or curried apple.
*a fresh herb such as cilantro
*lemon – a drizzle of juice plus a strip of zest for colour
*coarse salt
Step Four – Assemble Prior to Serving
All of this dish can be prepped in advance (squeeze some lemon juice on the avocado to prevent browning).  When you are ready to serve assemble as follows:
crostini+spread+avocado+juice+herb+zest
And Voila!